Written by - January 11, 2021
The average hat earns 3,400 impressions in its lifetime. With an estimated 69% of US consumers owning a branded hat, that's a staggering number of impressions when hats with your brand are out in the community. Your brand is truly front and center, at eye level. 👀
Why not add a custom hat to your company or organization's 2021 to-do list? Check out some of our favorite offerings and styles in this quick clip below!
A few examples of our most popular hat styles include:
Customizable beanies
Customizable dad hats
Customizable snapbacks
Customizable trucker hats
Customizable bucket / booney hats
Decoration ideas include:
Classic letter embroidery
Puff embroidery (like the image on the left below)
Embroidery made to look like a patch (center)
Patches, from old school trucker style to sleek and modern leather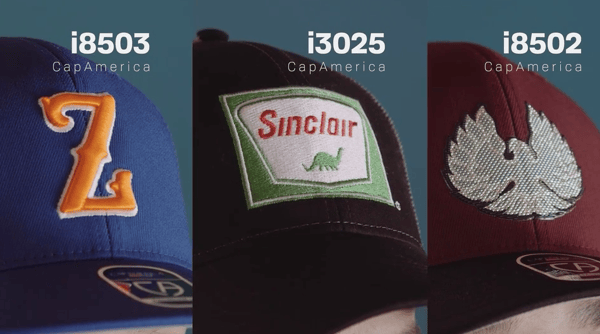 Get branding inspo by perusing some of our designs here!
Submit an order inquiry here.
Let's start your free, exclusive custom design and get your team a free quote!

Questions? We're all ears. Shoot us an email here: info@chthreads.com