Written by - April 9, 2020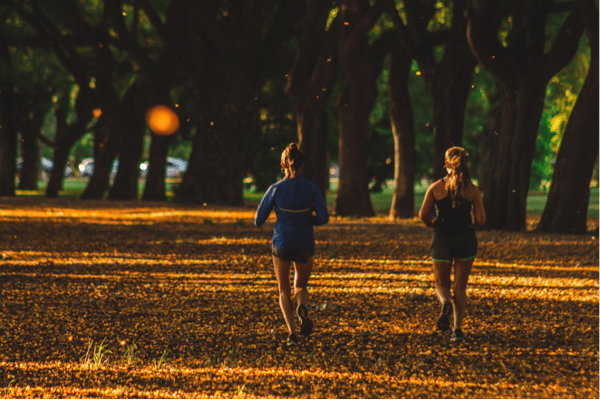 GUEST BLOGGER: JAIMIE BELL, COLLEGE HILL MARKETING INTERN + STUDENT AT WASHINGTON STATE UNIVERSITY, PULLMAN, WA
A note from College Hill: Here in Washington, we've been on shelter-in-place orders for over three weeks and many of us started staying home earlier, so we're looking at nearly a month and a half. With another month remaining in the order, gyms closed and overflowing cabinets of chips staring us in the face all day, we're looking for creative ways to get our workouts in - and the inspiration to even work out in the first place. We asked our marketing intern, Jaimie, to share how she stays fit and what is keeping her motivated during quarantine!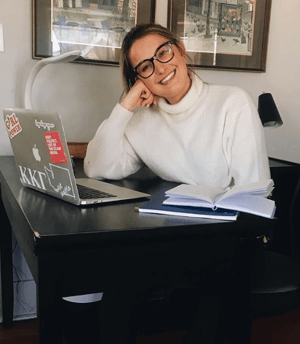 Hi, I'm Jaimie - coming at ya from quarantine in Pullman, Washington!
From my Apple watch telling me to move to my horoscope app telling me I am having trouble in my everyday routine, I have never needed an outlet more than right now.
Fitness is more than just lifting dumbbells, saving workouts on social media and hating yourself during your entire 3-mile run. The ability to move your body, push yourself and escape reality for even 30 minutes is something that most take for granted. At the same time, take part in things that bring you joy and that never feel like a chore.
Here are some fitness suggestions I found that distract me in any situation, but especially the one we are in!
Social Media Workouts
While social media can sometimes have a bad reputation, it is the best for finding influencers, bloggers and fitness gurus. There are so many accounts, with all different styles of workouts, motivational tips and posting styles. Following more than one is always the way to go, and usually, they repost and share other influencers' workouts! The fitness community on Instagram is positive and motivating, and there is always a workout that anyone can do. It is super easy to adjust and modify for your situation, whether it be less intensity, impact or even for those that live on the 5th floor of an apartment complex. Another tip I have is to follow workout studios. From Orange Theory to Barry's Bootcamp and even the local yoga studio, most of these businesses have started uploading workouts to their apps and Instagram accounts and have even begun live streaming workouts! Some of my favorite influencers to follow for health & wellness, along with workouts, are Whitney Simmons, Rachaelsgoodeats and even Gymshark. Gymshark is an athletic clothing brand, but they also sponsor and promote a variety of fitness influencers, so it's a great place to start in your quest to find your favorite!
Friends
Friends are the perfect way to feel some sort of normalcy. My FaceTime app has never been used so much! Hold each other accountable by sharing a workout you can both do or even FaceTiming while on a walk or during a workout! For me, being extremely competitive - but in a good way, I swear, sharing my activity goals that pair with my phone and Apple watch is the biggest motivation. Seeing that my friends and family are exercising, walking or doing at-home workouts compels me to find time to do the same. That's my number one tip! Share your data and exercise with friends in order to hold yourself and each other accountable.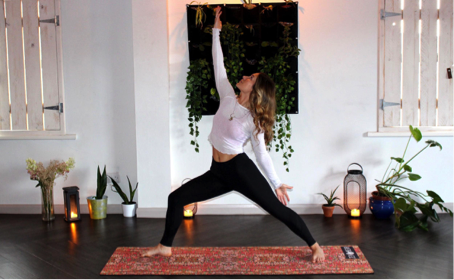 Find New Workouts
Find new workouts and exercises that you've never tried! The best and the easiest first step is YouTube and/or Pinterest - your new best friends. Be careful, though: it's not hard to fall into a black hole of endless "20-minute Beginner Yoga Class" videos or Pinterest board after Pinterest board of "lower ab workouts." Some of my personal favorites are yoga and pilates classes. Following along with instructors is a tad difficult in the beginning, but it has taught me to move my body in ways I have yet to do before!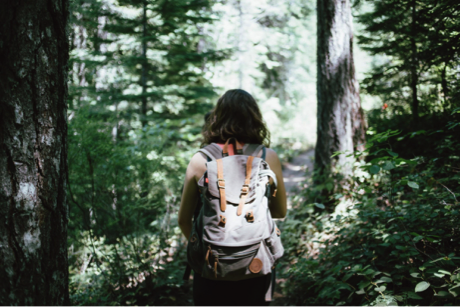 Get Outside
Get yourself outside. A change of scenery will clear your head while also giving you something to do other than moving from your bedroom to your couch to the kitchen. I mean, it might just be me that's doing that… Some things I enjoy doing is finding different trails and areas I've never been before and exploring those. I love walking through neighborhoods, along trails and even going on hikes. Riding bikes or going on a run can seriously change your mood and the day you're having.
FYI! This doesn't have to be a time to change everything about yourself. While it is a great opportunity for reflection, it's also a very anxiety-ridden and stressful time, and one that most of us have never experienced. Trying new things is always beneficial, but doing absolutely nothing can be, too. Some may be posting on social media the productive ways they are spending their day, but that might just be their way of finding validation for themselves. Don't take it personally! You do not have to be the same! Don't worry about what everyone else is doing, focus on you. If you're not doing it for you, re-evaluate. Find time to reflect on yourself, spend time doing the things you love with the people you love, but most importantly, make sure to never lose sight of what is most important to you.
Have a great fitness tip or piece of advice you've received or given during quarantine?
We want to hear it! Tweet us @ch_threads.
---