Written by - March 4, 2021
Any college student can tell you that midterms are extremely stressful. Even though stress has been constant throughout this spring semester, midterms have been especially stressful on the body and mind. We often find ourselves surviving on a few hours of sleep, ordering takeout for every meal, and having one too many energy drinks.
It's important for students to understand how to destress and recharge to finish the rest of the semester strong. Here are three ways to help you destress post-midterms while living through a worldwide pandemic!
1. Binge a new TV show!
It's time to grab some popcorn, a fuzzy blanket and jump into your coziest lounge set! This is the time to explore new shows because there are some hidden gems that are waiting to be found! Keep on reading to find our top 6 TV shows this spring.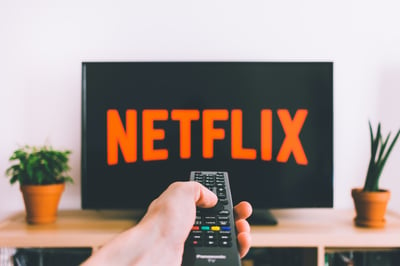 Firefly Lane - The brand new Netflix series, based on the book Firefly Lane by Kristin Hannah, follows these two best friends from their first meeting through the following 30 years of their lives, and all the ups and downs along the way. Tully and Kate are complete opposites, even from the very beginning.
Emily in Paris - Emily, an ambitious twenty-something marketing executive from Chicago, unexpectedly lands her dream job in Paris when her company acquires a French luxury marketing company -- and she is tasked with revamping their social media strategy. Emily's new life in Paris is filled with intoxicating adventures and surprising challenges as she juggles winning over her work colleagues, making friends, and navigating new romances.
The Queen's Gambit - One of the best shows of 2020 is this drama from the great Scott Frank (Godless), who adapts Walter Tevis' novel of the same name. Anya Taylor-Joy is phenomenal as a chess prodigy in the '50s and '60s who has to fight the sexism of a male-dominated world and her demons at the same time. Lavish and nuanced, it's a must-watch.
The Good Place - The best comedy currently on network TV is this existential comedy about a woman who dies and goes to the "good place," but not everything is exactly as it seems. This is a show that works better in binge format than it does week to week as it's incredibly difficult to watch just one and it's structured like one long film with the end of one episode often opening on the same scene in the next. The less you know about this great show's twists and turns, the better. Just trust us!
The Umbrella Academy - It revolves around a dysfunctional family of adopted sibling superheroes who reunite to solve the mystery of their father's death and the threat of an impending apocalypse.
2. Get some fresh air!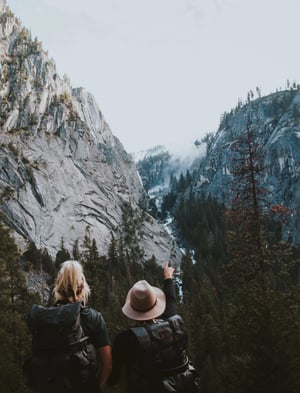 After many hours of sitting in your room studying for midterms, you might start to feel trapped inside. Assuming that the weather is nice, go get some fresh air! There are so many benefits to going outside!
Scientifically, going outside can improve:
Your concentration
Increase vitamin D
Help reduce stress
Whether you choose to go on a walk or a run, maybe a hike, or even a bike ride, any fresh air is good for your health! It's good to get your body moving so you're not continuously sitting inside for days on end. Going outside will also give you time to clear your head and focus on the important things such as your mental and physical health after midterms.
3. FaceTime Friends and Family Back Home!
Maintaining relationships is extremely important! Often during midterms, we'll find ourselves forgetting to reply to text messages or letting phone calls go to voicemail. Make sure to prioritize checking in on your friends and family members. They'll enjoy hearing your voice and all of your funny stories from the last few days, or even weeks! Make sure to check in on your support system because you wouldn't be where you are today without them.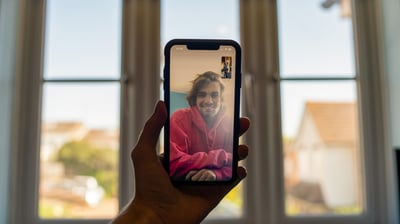 Let's work together! While we're not currently hiring interns for spring 2021, we *are* hiring brand reps! Interested in becoming a brand rep for College Hill? Click the link here to learn more! Looking for custom merch to start 2021 strong? Get a free OG design! Just fill out the form here!
---