Written by - March 12, 2020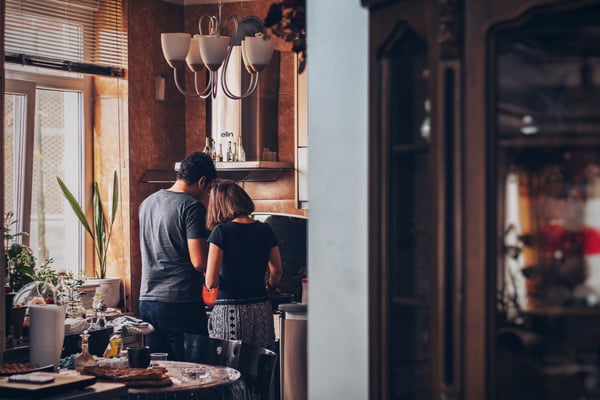 GUEST BLOGGER: HAYLEE GECAS, COLLEGE HILL MARKETING INTERN + STUDENT AT WASHINGTON STATE UNIVERSITY, PULLMAN, WA
I tend to have a hard time finding things to cook because, well, I don't like cooking. I have found that these few recipes are easy and fast, though, which can be helpful to someone with a really busy schedule! These recipes are just simple ideas to help you out in the kitchen.
There are no measurements because you can make it your own and add or subtract anything you want! Easy, right?
1. Mini Pizzas
INGREDIENTS:
Tortillas
Pizza sauce
Pepperoni
Cheese
Basil
Balsamic glaze
HOW TO MAKE:
Assemble, then bake in oven preheated to 350 for about 15 minutes or until slightly crispy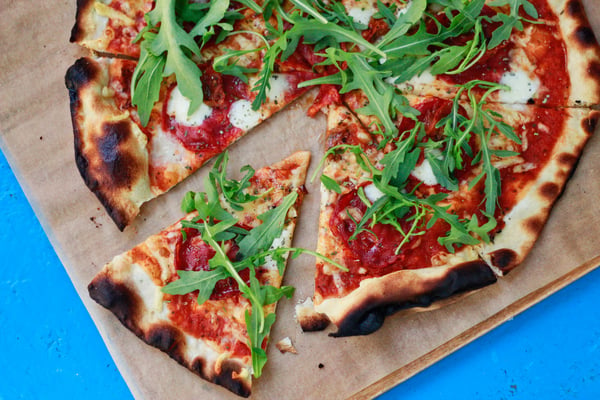 2. Chicken Noodle Soup
INGREDIENTS:
Celery
Egg noodles
Onion and garlic powder
Barley or rice
Chicken broth OR water with chicken bouillon cubes
HOW TO MAKE:
Cut up fresh chicken and add it to a pot with either chicken broth or water with chicken bouillon cubes
Add celery, barley or rice, egg noodles and seasoning
Cook until the chicken/barley are done – about 45 minutes
Near the end, add some fresh eggs to help thicken it up - it creates an egg drop soup effect if you sort of scramble the egg right in the broth!
3. Breakfast Burritos
INGREDIENTS:
Scrambled eggs
Breakfast sausage
Tortillas
Sour cream
Salsa
PRO TIP: Add Cougar Gold cheese into the eggs! If you're not in the Pullman area and can't find it in your local Washington State grocery store - or if you live elsewhere - any delicious sharp cheddar or flavorful hard cheese like romano should work really well!
ANOTHER PRO TIP: Make your own pico de gallo!
INGREDIENTS:
Tomatoes
Lime
Onion
Cilantro
Salt
Avocado
HOW TO MAKE:
Cook up the eggs and sausage and add to warmed tortilla. Add pico, salsa and any other favorite toppings, like sour cream and guac. Fold, roll and slice! You can also toast the whole thing - yum!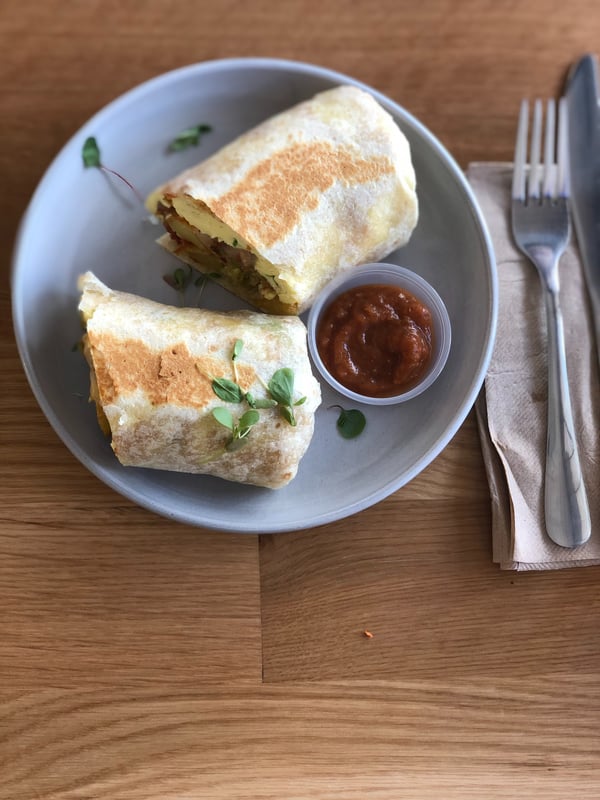 4. Taco Dip
INGREDIENTS:
Ground beef
Taco seasoning
Sour cream
Salsa
Cheddar cheese
HOW TO MAKE:
Cook ground beef with taco seasoning - do this first!
Combine mixture with sour cream

Add s

alsa and cheddar cheese
Bake at 350 and check after 15 minutes, stir it, then put it back in for another 15 minutes. Serve!
5. Quiche

INGREDIENTS:
Broccoli
Cheese
Pie crust
Salt
Pepper
Milk
Eggs
HOW TO MAKE:
Bake at 375 for about 40 minutes
NOTE: There are a lot of easy quiche recipes online, so you can reference some for measurements of milk and eggs. Here's a simple and really good one!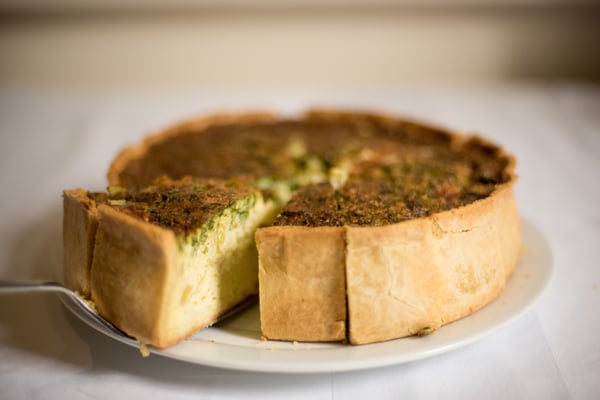 6. Gourmet Potatoes + Broccoli
INGREDIENTS / HOW TO MAKE:
Baby potatoes – cover them with water and add chicken bouillon cubes
Diced onion
Cut up garlic cloves + add to mixture
Boil and once the water is down to half, throw the broccoli in – mix it – pull the broccoli out before it falls apart!
Stir potatoes until water cooks off – watch closely at the end! This will get your potatoes extra flavorful!
PRO TIP: Add Cougar Gold! Always add Cougar Gold.
7. Pasta Salad
INGREDIENTS / HOW TO MAKE:
Noodles
Add once noodles are cooled down:
Ranch
Cheese cubes
Peas
Salt and pepper
8. Manicotti Pasta
INGREDIENTS:
6 manicotti noodles
2 cups shredded or fresh buffalo mozzarella cheese
1 cup ricotta cheese
1 tablespoon dried basil
1 ½ cups tomato sauce
¼ cup grated parmesan cheese
HOW TO MAKE:
Assemble - stuff the manicotti noodles with the ricotta and basil mixture, then top with sauce, mozzarella and parm, then bake! Add garlic, salt and pepper for extra flavor! If you like it spicy, throw some red pepper into the sauce!
Bake at 350 for about 30-35 minutes and allow to cool about 5 minutes before digging in!
Have a favorite simple recipe for busy or beginner cooks?
We want to hear about it! Tweet us @ch_threads.
---