Written by - March 13, 2020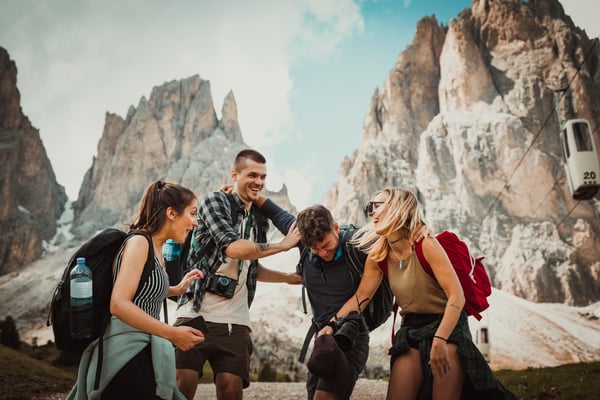 GUEST BLOGGER: HAYLEE GECAS, COLLEGE HILL MARKETING INTERN + STUDENT AT WASHINGTON STATE UNIVERSITY, PULLMAN, WA
It can be pretty hard figuring out how to have fun without spending a lot of money. It can also be difficult coming up with ideas of what to do in the first place! Whether you're a broke college student, a frugal post-grad or a financially responsible adult, here's a list of ideas to help you stay entertained without spending too much money on a night out!
1. Tie Dye
Tie dyeing is really fun and it can be done without spending too much money! This also allows you to be creative with your friends. Need some ideas on what you could tie dye? Check it out here!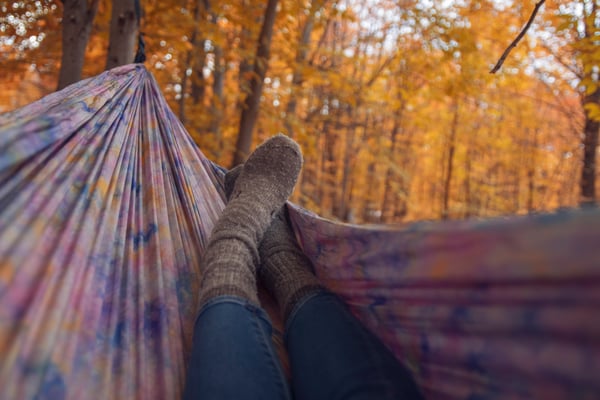 2. Game Night
I remember when I was growing up, I'd have my friends come over and we'd play games - they always brought out the best memories! Why does that have to go away? Getting your friends together to play old and new games can be fun, no matter your age!
Get a few friends together, or make new ones, by creating a game night where everyone brings their favorite games! If you have a hard time figuring out what game you'd bring, here are some of my favorites!
Phase 10 – this is my favorite game ever!
Red Flags
Cranium
3. Movie Night
Movies are more fun when you are able to watch them with someone! This is a way to connect with friends without spending too much money - free if you subscribe to Netflix or just a few bucks on iTunes. Get some popcorn and blankets and your night is ready to go! Here are some of my favorite movies!
Lilo and Stitch
The Proposal
Jumanji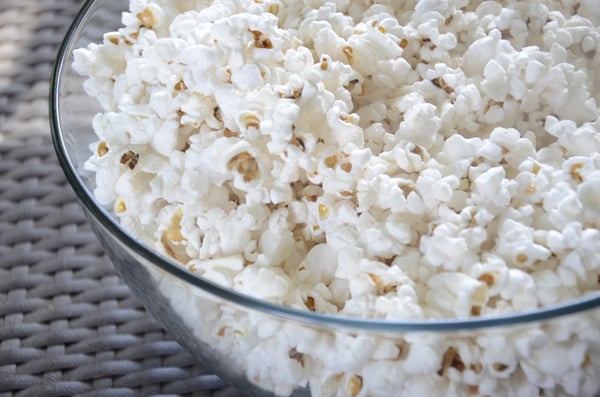 4. Potluck Dinner Party
Text your friends and tell them to bring a dish over for dinner! Potlucks are a great way to try new food and aren't as expensive as planning a whole meal on your own. If you need some ideas on something easy to bring, check out my recent blog post!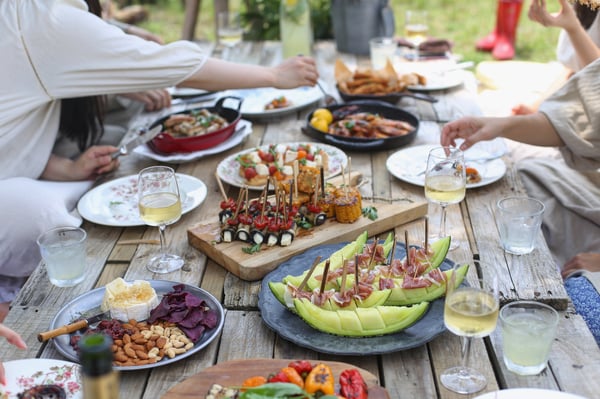 5. Create A Digital Scavenger Hunt
Creating your own digital scavenger hunt can be a great way to go on an adventure without spending anything. A digital scavenger hunt is when you come up with a list of items to find and take pictures of in order to check them off your list! All you need to do is come up with items to find and see where it takes you. This will allow you to interact and meet new people, as well! Here are some ideas of items you can try to find:
A neighbor
Someone's pet
A rock with specks
Something yellow
Sculpture
The list can be as long and as creative as you want! Go with your friends and either work together or see who gets done first!
6. Get Out and Explore
Getting outside and exploring can lead you on many fun adventures. At WSU, you can look at some of the different sites that you might not have seen, like Lawson Gardens in the spring or drive around to get to know the 4 different hills. If you want more ideas on how to explore Pullman, check out this blog!
7. Volunteer
If you're looking for something different to do, you can volunteer in your community. You can check out the Humane Society and walk their dogs or help out at a senior living community. I'm sure it will brighten up your day and the people you help!
8. Clubs / Intramural Sports
In Pullman, there are a lot of different options to meet new people that don't cost too much money! You can join an intramural sports team or go to the rec and play beach volleyball! There are usually people there that would love to have more players. You can also look at the multiple clubs WSU has to offer. There are some clubs that meet on the weekend that are just looking for people to have a good time.
9. Thrifting
As Macklemore said, "It was 99 cents!" Thrift shopping can be surprisingly cheap! Many of us wish we could go shopping all the time, but we don't always have the money for it. Go to some thrift shops and see what you can find! They are usually cheaper than going to the mall, but such a fun experience!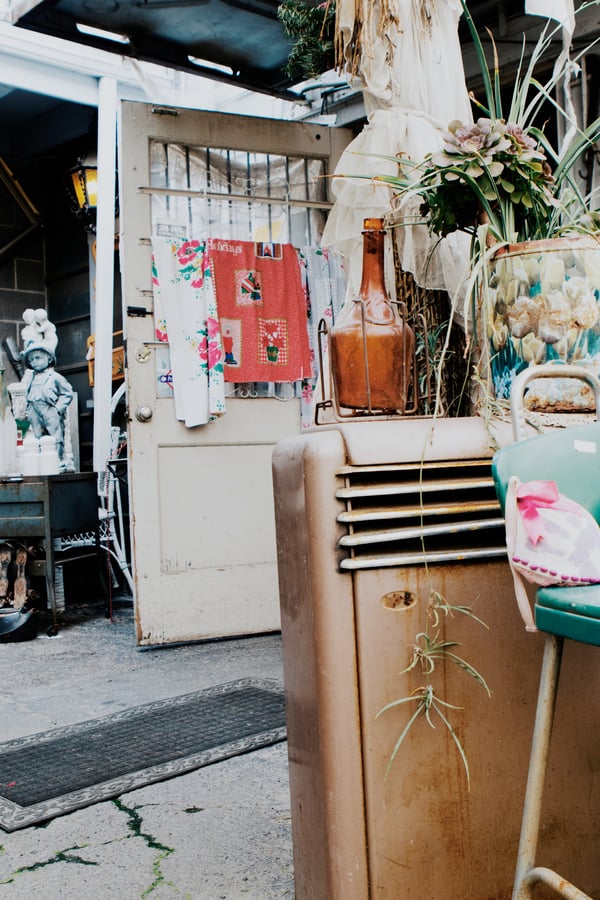 10. Painting
Ever watch Bob Ross and want to paint like him? Bring your friends over and try it out! You can follow along with a video or get creative and try something yourself. At the end of the night, you can see what everyone came up with!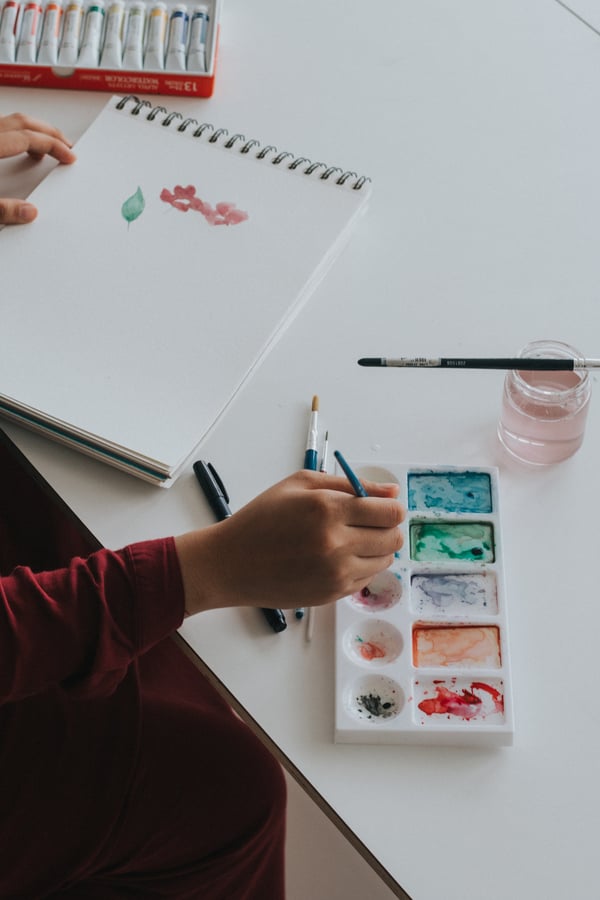 What's your favorite cheap or free thing to do?
We want to hear about it! Tweet us @ch_threads.
---