Written By Guest Blogger - Sep 28, 2020 11:00:00 AM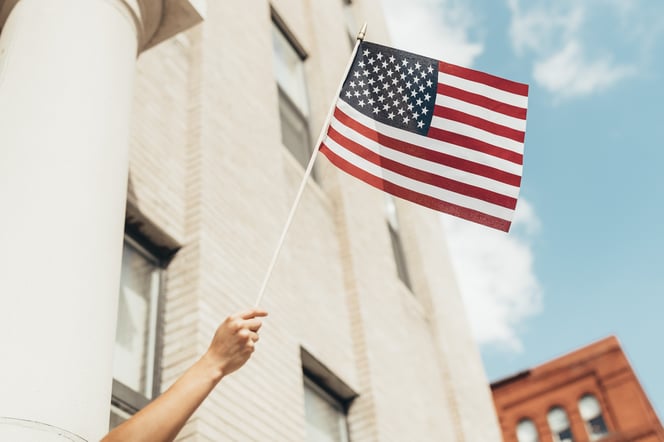 The presidential election is quickly approaching and this year's election might be the most important in modern U.S. history. It is so important to use your voice and vote this year. Be informed, be engaged and take part in something that has the potential to be truly pivotal for the future that lies ahead.
In honor of the upcoming elections, we are celebrating our top 5 favorite USA-themed and election-themed designs from our collegiate gallery.
Remember to submit your voter registration and vote this November!
1. Alpha Gamma Rho's American Summer Design