Written by - June 13, 2019
---
CUSTOMER HIGHLIGHT AND PRODUCT SPOTLIGHT ON FITNESS TEAM ROOT TO RISE AND THE PERFECT BELLA + CANVAS TANK THEY CHOSE FOR THEIR RETREAT
Creating a team mentality - no matter the type of team you're on - is one of the things we strive to accomplish through every project we take on.
Whether you're creating a piece intended for a fitness team, as we did here, or a little league team, a tech team in your workplace, a family reunion, an academic event - this is team apparel. You brought yourselves together through a common goal or interest - we want to serve as that extra piece that creates a sense of belonging - and lets people outside of your team know that you roll together.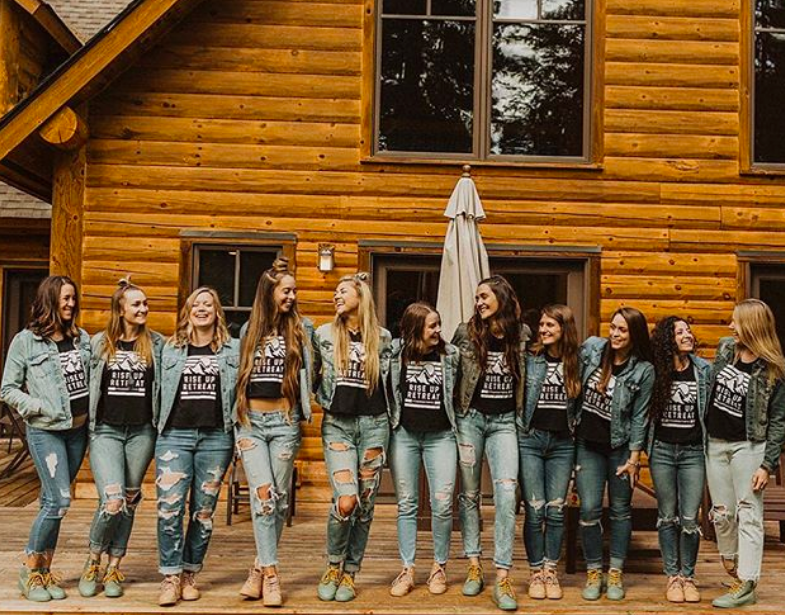 Photo Credit: Amanda, Mindful_Meem
We've had the opportunity to create custom apparel for fitness teams around the country, and each time we get a new one of these projects, we always get excited. These teams often consist of incredibly inspiring young women that are breaking boundaries and pursuing their goals of creating the best possible versions of themselves through their health and fitness journeys.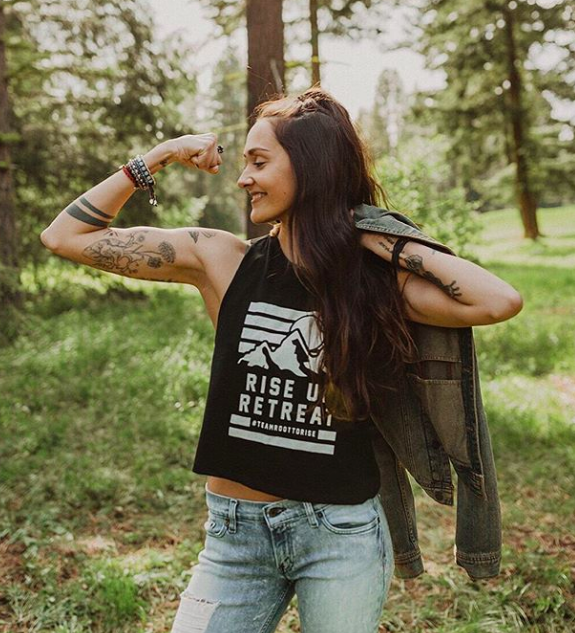 Photo Credit: Amanda, @Mindful_Meem
Each team has their own original vibe that fits the messaging, brand, goals and people on it, so our designers and consultants collaborate closely with the team leaders to figure out the most fitting design to go on the perfect product.
We've made everything from tanks and tees to cozy crewnecks to fitness-friendly water bottles for these teams, but one of our absolute favorites is the tank we recently created for Team Root to Rise's "Rise Up Retreat," which took place last month in Washington State. Team members from around the nation gathered to meet and enjoy the great outdoors and incredible scenery we have to offer in the best product possible for working out in the unusual heat we've been having in this part of the country.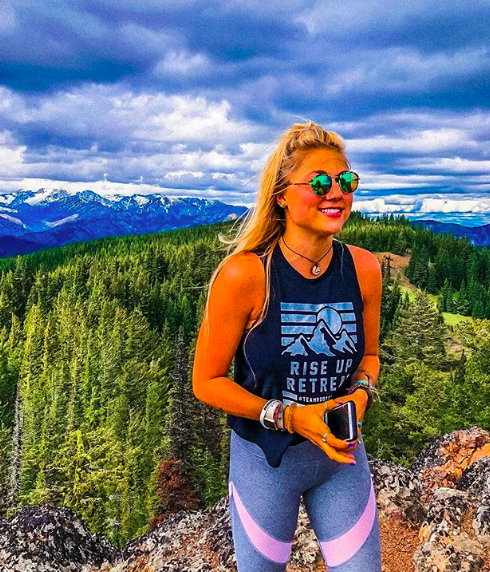 Photo Credit: Leanna, @LeannaSowards
They went with the Bella + Canvas Women's Racerback Cropped Tank in black for their matching retreat apparel. The color is universally flattering - especially when sweating during a workout, let's be honest - and the cut is right on-trend - it's slightly loose and subtly cropped at the bottom, making it perfect for wearing with everything from yoga pants for the workout to jeans for dinner. It covers anything we don't want to flash, but still allows us to show off our hard work when we raise our arms up. This style is incredibly popular and it's easy to see why. We just adore this piece.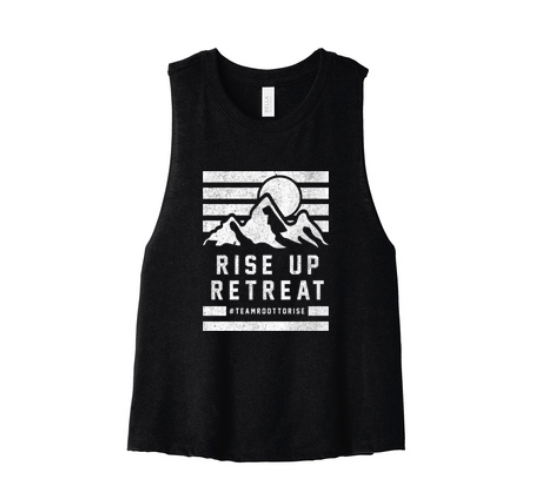 We went with a bold yet minimalist and very outdoor-centric design for a full-front, distressed white screen print on the tanks. It's an eye-catching style that's trending with the outdoor lifestyle community and it captures both the vibe of the team (and its name) and the setting for their retreat here in the mountains of the great Pacific Northwest.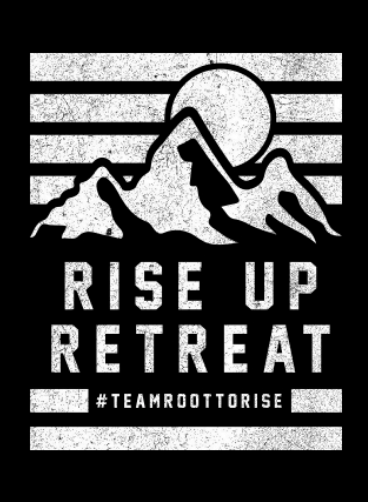 It's gratifying to see our pieces on such inspiring women that are crushing goals, getting fit, inspiring others and both literally and metaphorically climbing mountains. We encourage you to check out the Instagram pages of some of their members (tagged in the photo credits above) and their amazing team leader, Karli.
If you have a team of any kind, be it a fitness team, a workplace team, a campus organization or just a group of friends or family, we'd absolutely love to create some incredible matching pieces for you. Let our wildly creative in-house design team capture your vibe and put it on the best possible piece to fit your brand or goals. Submit an order inquiry here!
---