Written by - June 24, 2021
How a fishing trip came to be so much more.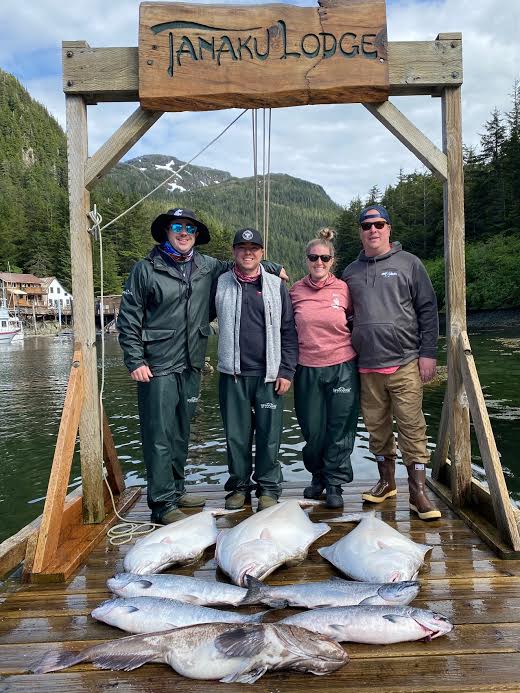 By: Tony Poston
It's often said that the friends you meet in college will be your friends for life. What I didn't know was that sometimes, you meet those college friends after graduation.
One of the things that I find so remarkable about the alumni network from my alma mater, Washington State University (and something that surprises many people) is that we want to do business with one another and even have resources in place that encourage it. Over the years, I became one of those people that encourage it - an enthusiastic supporter of Coug-owned and operated businesses, as I have one of my own that so many of them have supported time and time again, whether through custom merchandise orders from College Hill or retail shopping at The Coug Store.
We all need goods and services, and there are so many Cougs providing them. If you're in the Pacific Northwest, and particularly within the Palouse region, there's a good chance that you can get your accounting, real estate, insurance and medical needs taken care of by Cougs (you'll be in good hands, too). I even get my coffee from Cougs.
Thanks to networks like CougsFirst! and events like the annual Tanaku Lodge fishing trip, we're able to find these people.
The Tanaku Lodge fishing trip, our annual adventure to Alaska, is my favorite way to network because it is - and feels - completely organic. What's better than reeling in big fish with fellow Cougars fans in the last frontier?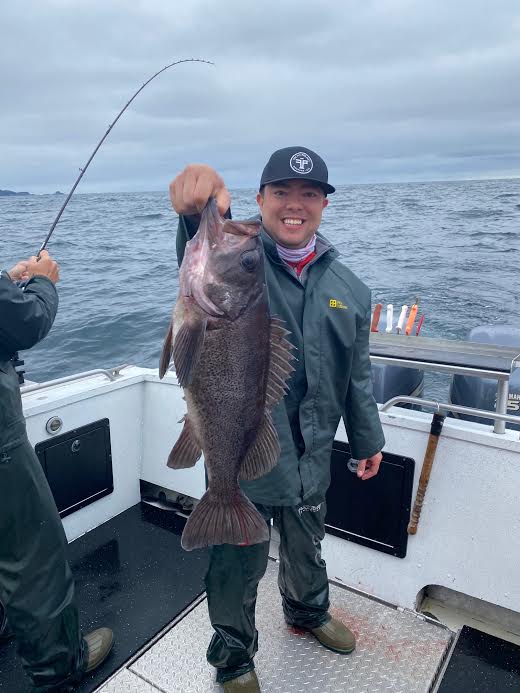 Tanaku Lodge is a Coug-owned fishing lodge in Elfin Cove, Alaska. It's a serene escape to the wilderness, with incomparable access to sport fishing.
Cougar Athletic Fund, the fundraising branch of the Washington State University Athletic Department, originally put on the trip (known as "Cougar Catch"). Since then, we picked up the ball and ran with it. It has become a yearly tradition that's part summer vacation and part networking mixer. It's also, in a way, like a family reunion.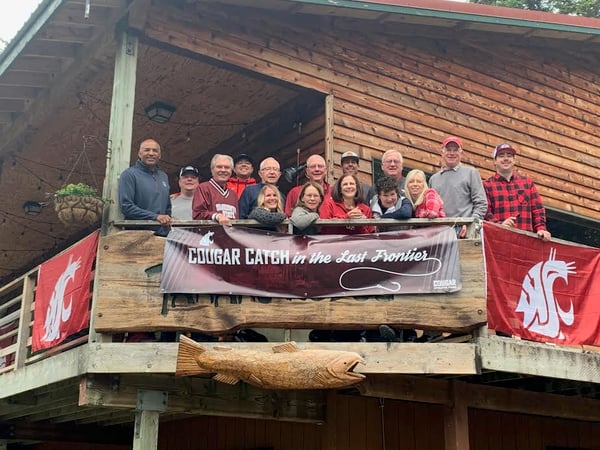 So, aside from hanging out with fellow sports enthusiasts, catching giant halibut and salmon in the remote Alaskan wilderness, what makes this trip so special for me, as a business owner?
It comes down to sharing stories, and creating them, together in a space that inspires us and reinvigorates us.
After a year of isolation, being able to come together with other business owners, discussing the highs and lows of the last year and what comes next, was so gratifying. Connecting with fellow alumni from graduating classes as far back as the '60s to as recent as 2012 showed me that you don't have to be peers to be friends, colleagues or business associates. WSU is what binds us, and helped lead us all down a path of being innovative and entrepreneurial, while staying true to our roots. We were able to leverage our alumni network, making new friends in the process, and learning about the ways our businesses can support one another. We all benefit from the goods and services we each provide and now we have this core group that not only has fun together, but does business together - and has fun doing it.
The highlight of this trip? For me, aside from catching a lot of fish, it was being able to spend time with Rueben Mayes. He played for the Saints and the Seahawks (Go Hawks!) and was the NFL Offensive Rookie of the Year in 1986. He's also in the New Orleans Saints Hall of Fame and the College Football Hall of Fame for his accomplishments playing football for WSU. Like me, he decided to find his way back home. He's currently the Chief Development Officer for one of our other incredible partners, the Pullman Regional Hospital Foundation. Hanging out in Alaska with a Coug and NFL legend is cool, but what's even cooler is how much he has done for our community.
I can't wait to cook up some of this fresh catch, then get started on some creative new merchandise for the contacts I met there. I look forward to supporting their businesses and am already counting down the days to next year's trip.
If I can give you one piece of advice about leveraging your college network to build a business network, it's this: find opportunities to engage with fellow alumni organically.
Conferences and mixers are great, but find a setting where you can be most yourself. Maybe it's at an alumni tailgate or maybe it's a quiet fishing trip. If one doesn't exist, make one! There are so many people out there, just waiting for a chance to connect. When you're in the right setting, you get to know the people behind the brands and figure out who you want to support, and who wants to support you. Building a network should be about respect and common ground. It's not about just adding someone to your LinkedIn network. Get their number. Visit their business. Buy something. Promote them because you genuinely believe in their product.
OK, guys, I'm off to fry some of this halibut. Have a great summer, and good luck building your network! If you're a Coug that wants to be part of mine, I'd love to chat. Tweet us: @ch_threads / @tonyposton.