Written by - November 12, 2020
As we all know, the holidays are right around the corner. This means that students will be headed home (if they aren't already) to spend time with friends and family. One thing that I have always enjoyed about the holidays is that it gives us time to reflect and see how the year has treated us. Well, you are in for one because this year, especially this fall semester, has been one bumpy ride.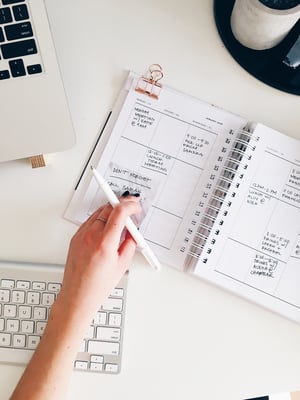 Virtual Classes During COVID
If you were to ask college students how they feel about online classes, you would receive many different answers. I, personally, do not know where I stand on this issue. I have had many ups and downs when it comes to online classes, but I am still not sure which outweighs the other. Check out my pros and cons list for virtual classes below:
Pro 1: Less distractions from other students ie. talking, gaming on phones, watching TikToks
Pro 2: Attending class anywhere ie. coffee shop, library, anywhere in your house
Pro 3: Being more confident when asking questions in class
Con 1: Technical issues!!! ie. poor wifi & Blackboard crashing too often and coincidentally during the most important times
Con 2: Too much screen time and too much stress
Con 3: Being motivated to attend class since everything is recorded and uploaded to class files
Greek Life During COVID
Washington State University's Panhellenic has done an excellent job of providing its Greek members with opportunities to attend programmings and learn from inspiring and influential speakers. They have allowed us to do community service no matter where we are living right now, and the service requirements have been reduced. My chapter at WSU has ensured that our sisterhood stays alive through weekly virtual chapter meetings and member class meetings. So far, we have had virtual sisterhoods for tie-dying clothes and decorating cowboy hats. I have found that it is still possible to make connections with people through the Internet, even if we are all miles apart. My chapter just recently had our big/little reveal that welcomed our newest members into Greek families. This gave our new members the chance to be a part of something bigger than themselves and connect with their sisters through the process.
Internships During COVID
College Hill offers marketing and design internships at the beginning of spring and fall semesters to students in Pullman, Washington. These 15-week programs allow students to learn, practice and grow within their fields. Since the marketing internship this fall has changed dramatically due to COVID, here are some exciting things that I have been able to do virtually. First, I virtually attended Inbound which is an annual event put on by HubSpot that dives into inbound marketing, social media, and more! I was also able to style and assist in a video shoot for a production company. Lastly, I have had so much fun getting to work on College Hill's social media, their blog, and learn more about web insights through HubSpot. Keep reading to hear the perks and challenges of having a marketing internship during a pandemic!
Perk 1: Flexibility with working in-office and virtually from home
Perk 2: Create a personal syllabus that focuses on platforms and topics of interest
Perk 3: Gain confidence and valuable work experience from a tight-knit team
Challenge 1: Spend long periods of time on my laptop and phone since the main way to communicate with people right now is virtually
Challenge 2: Technical issues with wifi during meetings and when platforms go down for maintenance for a few hours during the work day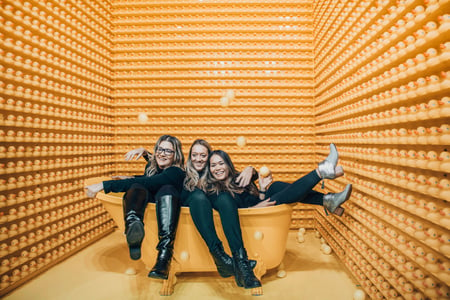 Relationships During COVID
I live with seven women from my chapter with whom I have grown very close to during this fall semester. While living together during a pandemic, some activities that we have enjoyed doing together are watching movies and TV shows - especially the new season of The Bachelorette which is loaded with drama and tears. We love having pizza nights where we practically destroy our kitchen. We also enjoy talking each other's ears off when "crazy" things happen in our lives. Besides growing closer with my housemates, I have learned to become better at texting, calling, and FaceTiming my friends and family members who are not in Pullman. It is obviously not the same as seeing them face-to-face, but it is better than nothing! I miss my family every day and often find myself feeling homesick. As much as I want to go home and hug my family, I understand that we are in a pandemic. I do not want to contract COVID from traveling and spread it to friends, family members, or coworkers.
Tips & Tricks
Since classes have been 100% virtual this semester, several things have changed in my day-to-day lifestyle. My time management skills have improved dramatically. Since taking on additional responsibilities this semester, I understand that in order to finish my tasks, I would need to set aside all distractions. If I am working on an assignment or studying for an exam, for example, I make sure that my phone is away and that there are no distractions. Through this, I have been able to get more done and have bonus time to relax. I have also improved how I relieve stress. Rather than watching a movie or looking at my phone for hours after a stressful day, I have shifted to coloring books and going on walks outside. Anything to decrease my screen time is beneficial for my mental and physical health. I have also changed my daily routine by picking up after myself and cleaning daily. Since most of us are stuck in one place all day, it is important to declutter and clean the spaces around us.
Some tips that I would share with you for adapting to a virtual lifestyle are:
Making a daily routine that works for you
Taking breaks throughout the day
Cut off screen time 1 hour before bed
Finding a support system that will be there to support you through everything
When we are finally unmasked and able to roam freely, there are so many activities that I dream about participating in. Sporting events such as college football, basketball, and lacrosse games are at the top of my list. Oh, how I would do anything to be able to sit in the stands with my friends and watch a home football game at Washington State University. I am also a foodie - so I am looking forward to traveling and experiencing foods from different cities and countries. Essentially, anywhere outside where I do not have to wear a mask and can breathe fresh air would be ideal.
Interested in a marketing or design internship? Let us know!
---