Written by - August 28, 2023
Custom Pennants: The Ultimate Way to Wave Your Brands Flag">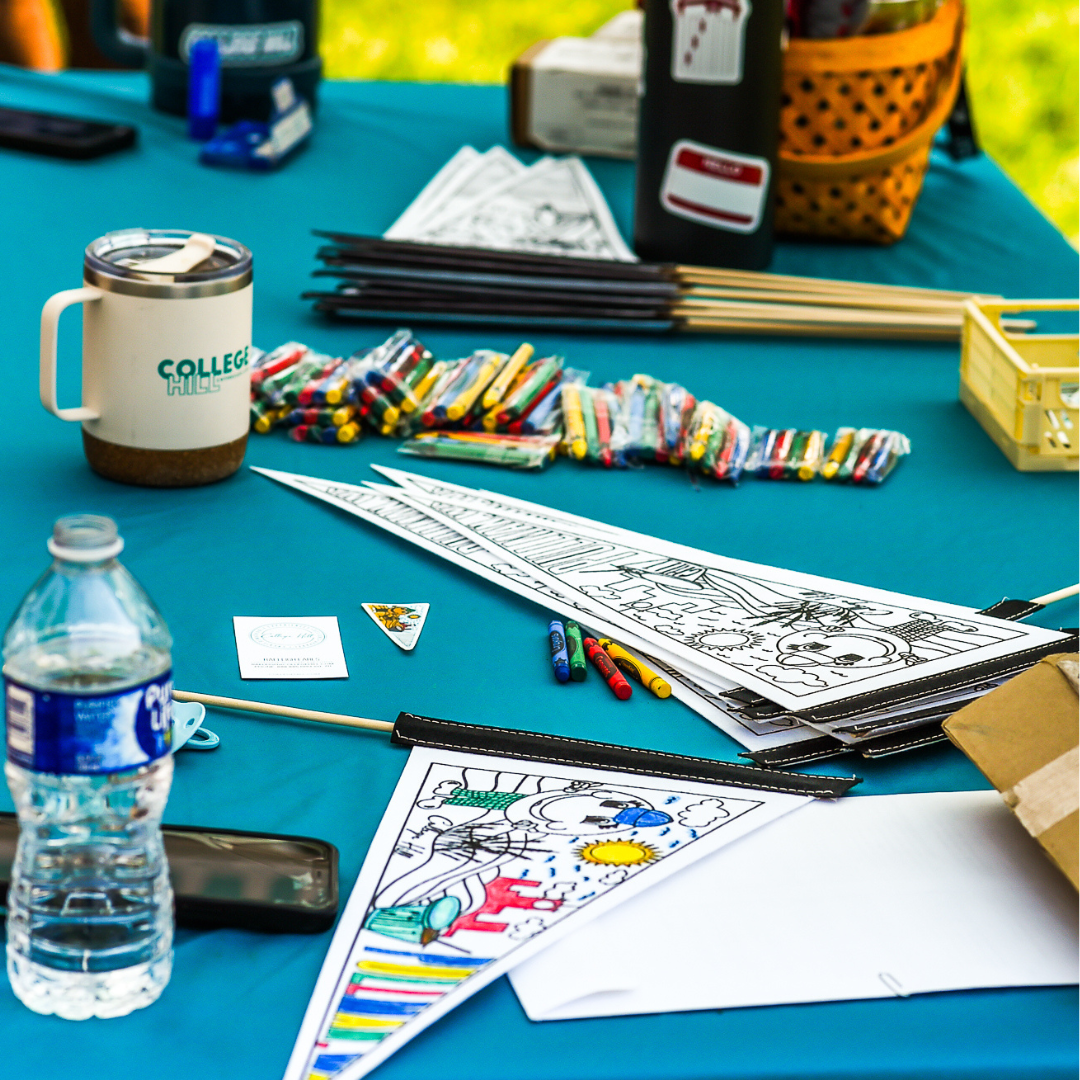 College hill at the 2023 lentil festival
In the heart of Pullman, Washington, an annual tradition once again united locals and visitors alike—the National Lentil Festival. Amidst the festival's lively energy, College Hill made its mark, offering a unique booth that celebrated creativity and community.

Our booth was a beacon of creativity, adorned with custom pennants that captured the essence of Pullman and the cherished lentil. These pennants, designed with local themes, were intentionally left blank, inviting festival-goers to participate in the creative process. Families, friends, and individuals of all ages gathered around tables, brushing life onto these blank banners.

The decision to leave the pennants blank turned out to be a stroke of brilliance. As colors flowed onto the canvas, so did laughter and camaraderie. People connected as they shared brushes, stories, and moments of artistic inspiration. What started as an empty pennant transformed into a collaborative masterpiece, reflecting the spirit of togetherness that the festival embodies.

As the sun set on the 2023 National Lentil Festival, College Hill felt immense gratitude. The opportunity to be part of such a vibrant celebration of community, creativity, and culture left a lasting impression on our team. With hearts full of appreciation for the experiences shared and connections made, we eagerly anticipate the future.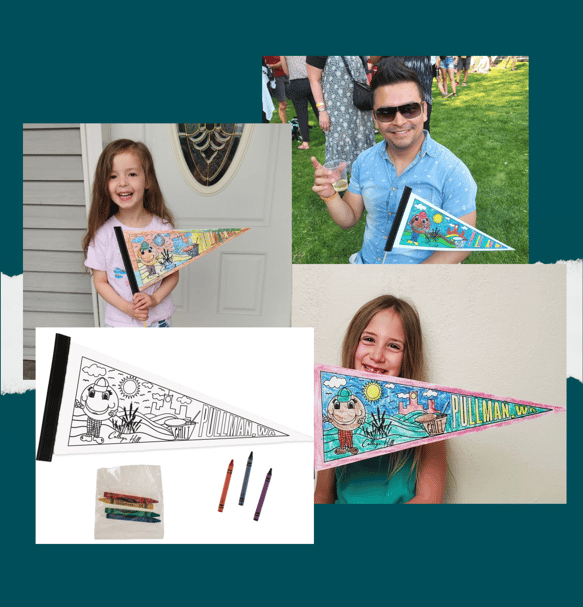 ways to utilize Custom pennants
In addition to being a great way to showcase and promote your brand or organization, custom pennants can also be used to:
Build school spirit and unity: Pennants are a visible way for students, faculty, and staff to show their support for their school. They can be hung in hallways, classrooms, and other areas of the school, creating a sense of community and pride.
Decorate your office in a fun and affordable way: Pennants come in a variety of colors, designs, and sizes, so you can find the perfect ones to match your organization's identity. They are a great way to add a touch of team spirit to any space.
Promote events and activities: Pennants can be used to promote upcoming events, such as sporting events, team bonding, and other gatherings. They can also be used to raise awareness for fundraisers and other initiatives.
Give away as gifts or prizes: Pennants can be given away as gifts or prizes at events, contests, or other promotions. This is a great way to get your brand in front of new people.
No matter how you use them, custom school pennants are a great way to show your team spirit and represent your organization with pride.
Start your custom pennant order today!