Written by - September 16, 2020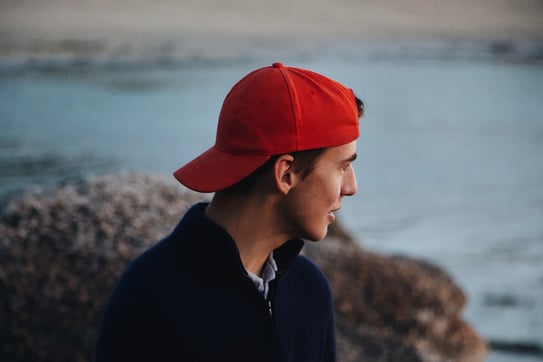 If you're in a hat, chances are, it's the first thing people see. It's no wonder the average branded piece of headwear earns so many impressions. One simple hat gets 3,400 sets of eyes on your brand. Now that's good for business.
We're taking a look at our top 3 headwear trends for fall:
√ Fast fashion beanies
√ Trucker caps with patches
√ Caps with old school puff embroidery

Why we love them: These aren't your typical promotional products. They're constructed and styled in such a way that they're retail ready, and they look perfect with subtle logo embroidery. As temperatures drop, beanies go on (especially here in the Pacific Northwest). Put your brand at the forefront, right where everyone will see it, but in a style people really want to wear. Peruse some of our favorites here!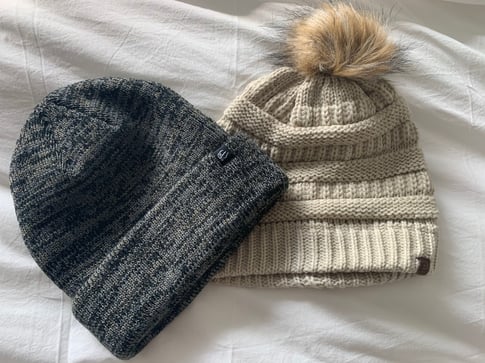 Beanies courtesy of Outdoor Cap
Why we love them: Trucker caps are popular across demographics and their versatility makes it easy to see why. Take the cap on left, for instance. It's modern, put-together and approachable, with a fully customizable leather patch (available in light or dark brown leather and in a variety of shapes). A hat like this works really well for an outdoor outfitters brand or a brewery. The hat on the right is a retro throwback piece that gives us major 80s and 90s vibes. The colors in the cap match the colors in the patch (with border embroidery), making it look expertly (yet effortlessly!) branded. A cap like this works really well for autobody repair shops and tire stores as much as it does for bars.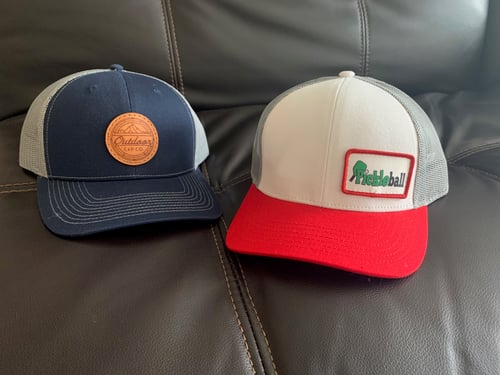 Trucker caps + decoration courtesy of Outdoor Cap
3. Caps with Old School Puff Embroidery
Why we love them: This is the type of cap you dream of finding at a thrift shop, except it's brand new and completely customizable for your business or organization. Its retro, vintage vibe paired with its eye-catching puff embroidery makes it a winner for sports teams, colleges, fraternities, breweries and beyond.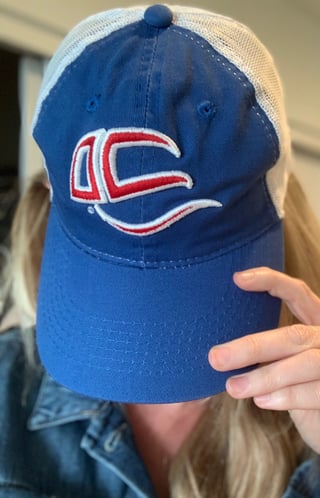 Trucker cap + decoration courtesy of Outdoor Cap
Learn more about some of our favorite headwear trends here and get a sneak peek at some of our favorite headwear and other customizable apparel here!
---