Written by - September 17, 2020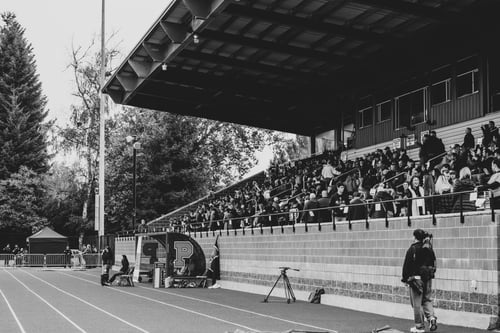 School is back in session for many people, but it's looking very different this year. As the weather starts to cool down and Pumpkin Spice Lattes begin to reappear on menus - we can feel that fall football is here. However, since COVID-19 and the west coast wildfires have dramatically changed our lifestyles, a few important things are going to look quite unusual this fall. So today, we are revisiting our top 10 favorite game day designs to get you inspired for virtual events, small football watch parties, or, you know, next year's epic football season.
1. Saturdays Are For The Dads Design
This dashing design is excellent for any football occasion - Dad's Weekend, Family Weekend, or watching football on the TV with your dad during a pandemic. It's exciting and simplistic at the same time. This pop of color brings all the details in the helmet to life! Check it out here.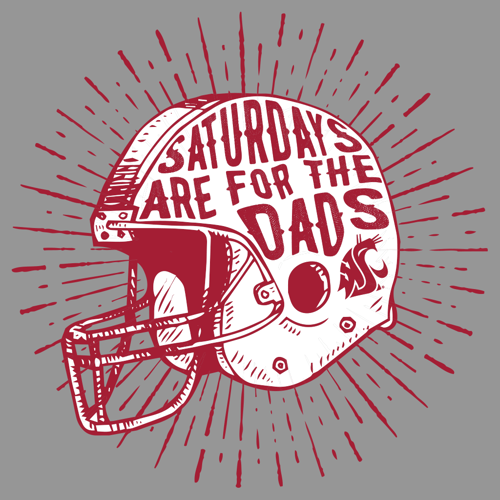 2. Beta Theta Pi & Alpha Phi | Homecoming Design
We have been loving this vintage design for the fall! It's simple and would work well for a variety of football events. The outline is customizable for any state and/or any football stadium or design in the background. This design would be perfect on any long sleeve t-shirt or crewneck. Check it out here!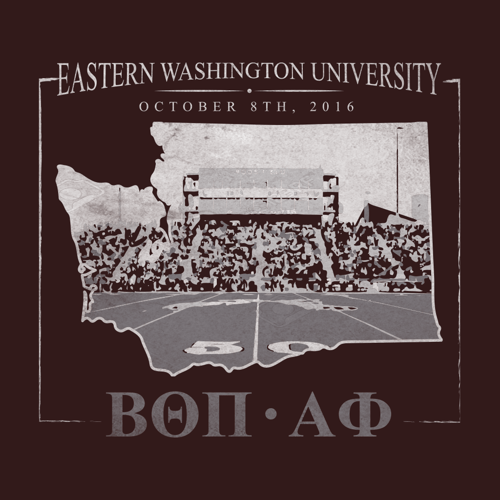 3. Pi Kappa Phi & Alpha Delta Pi | Homecoming Design
If you've been looking for the perfect design for tailgates, you've come to the right place. Who doesn't love a classic truck on their apparel! It is customizable with any color, mode of transportation, fraternity, and/or sorority name. Check it out here.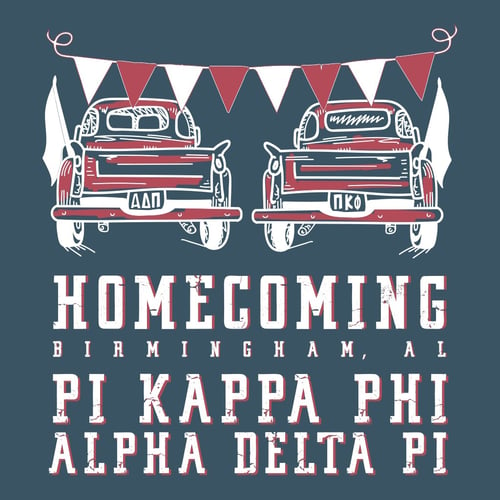 4. Friday Night Lights Fall Football Design
Vintage prints are in! This worn-out t-shirt would seal the deal with any Friday night football outfit. This design is customizable for any event for any organization. Check it out here!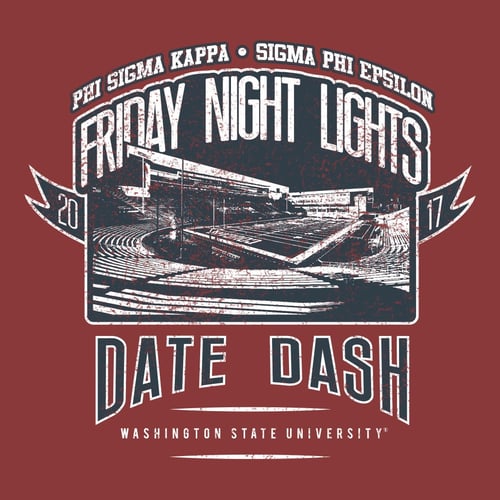 5. Gamma Phi Beta & Beta Theta Pi | Homecoming Design
The simpler, the better! We love a fun font, and sometimes a few different ones put together. Finding the perfect font and layout can help you tell a story with just a few words. Check it out here.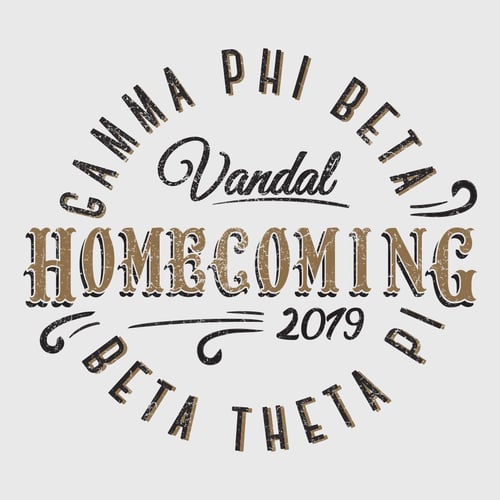 6. Alpha Omicron Pi | Homecoming Design
We have been loving these fun, white line graphics. They make for an exciting, imperfectly perfect frame! Check it out here!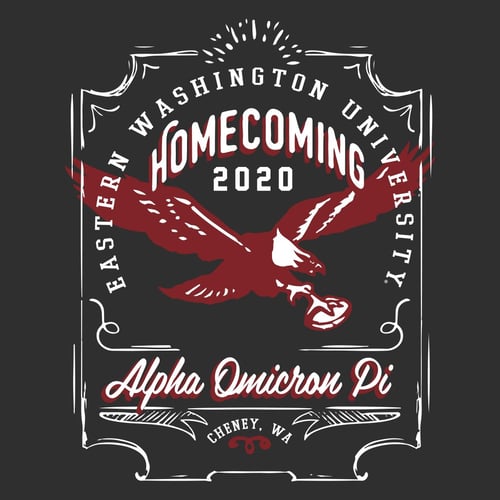 7. Phi Mu & FarmHouse | Game Day Football Design
We love this helmet design for game day. While this design looks great on the front of a t-shirt or crewneck, we also love it for a back print! Check it out here.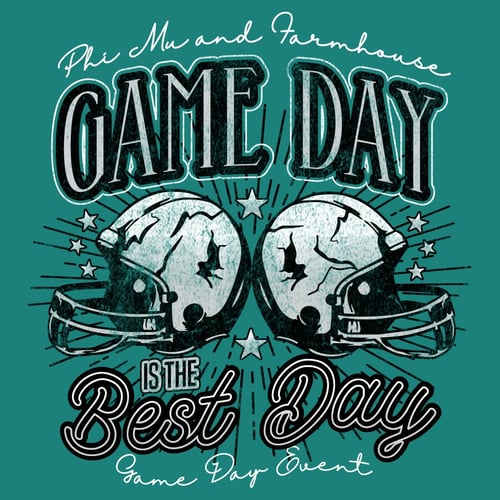 8. The Promised Land Design
There's nothing quite like a design with your college town's most memorable monuments on it. Fill out our design request form to make a unique design for your school, and watch the magic happen. Check it out here!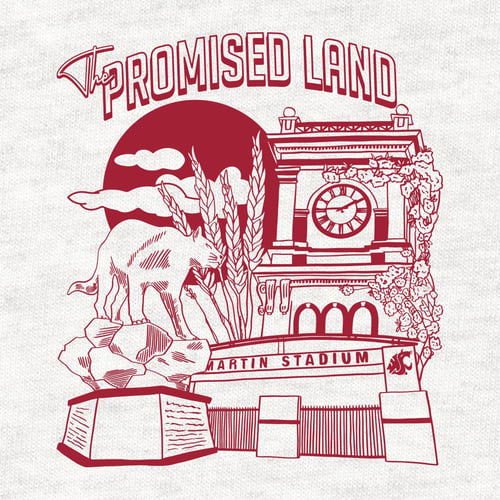 9. Alpha Phi | Fall Football Helmet Design
This colorful design is breathtaking for any fall event. Style this design on a soft t-shirt with a flannel and your favorite pair of denim pants, and you'll have a perfect fall game day look. Check it out here.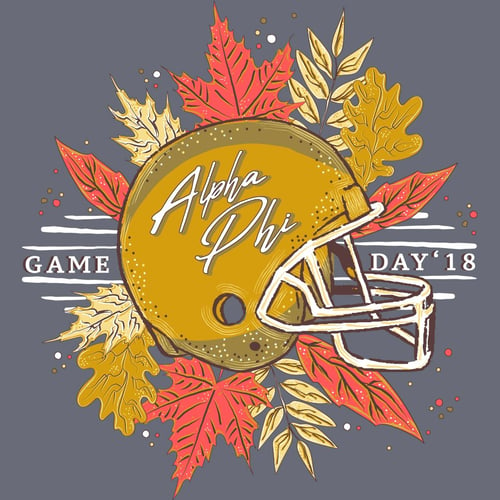 10. Vintage Rose Homecoming Design
We are obsessed with this design. These fun roses can be customized to any flower of your choice. The details of this football player are incredible! This football player can also be customized to any athlete and pose of your liking. Check it out here!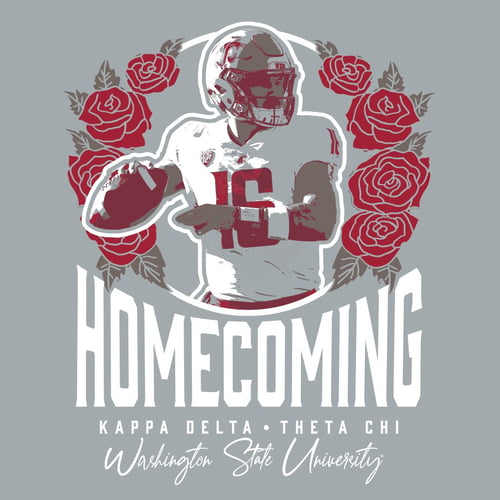 These are our favorites right now, but you may have your own! Peruse our collegiate design gallery at chthreads.com.
---