Written by - April 25, 2022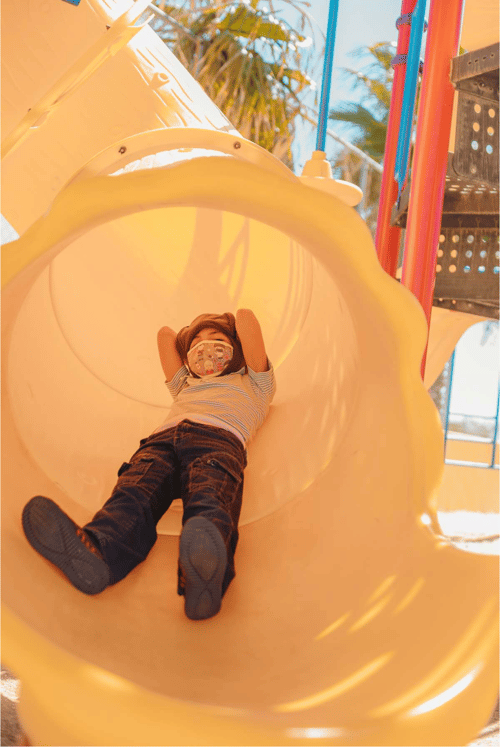 Photos via Casa Hogar
Earlier this year, our team had the privilege of volunteering at
Casa Hogar
, a non-profit organization supporting vulnerable children and teens, located in Cabo San Lucas, Mexico. The opportunity to visit Cabo came after achieving a company milestone in 2021, and the trip introduced several members of our team to the important mission and work of Casa Hogar.
"
I was touched by the story of
Casa
Hogar
after seeing a movie on Netflix called 'Blue Miracle,'" said College Hill founder, Tony Poston. "As an avid fisherman, I thought it was going to be a movie about fishing, but then I watched it, and realized the
story really is about the home being saved by a true 'miracle.' It's incredible to see
Casa
Hogar
now. When we chose Cabo for our company retreat, I thought it was an opportunity to be able to give some of our time to such a special place. We were very fortunate to be able to enjoy the beauty of Cabo, so it was important to give back while we were there."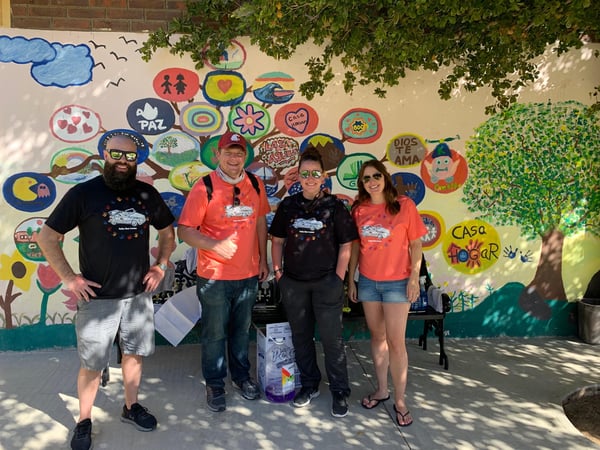 College Hill's Experience at Casa Hogar

Members of our team spent the day outside, cleaning and "tuning up" the residents' bicycles, filling the tires with air and oiling the chains, then had the opportunity to play soccer with the kids, where they beat us in a lively and competitive game.
"Visiting Casa Hogar was a special and emotional day. We enjoyed getting to know the kids and learning more about their everyday lives," College Hill sales executive, Leann Grimm said. "The pride they take in all of their belongings is something to be [admired], and the kindness, respect and love they show each other is heartwarming."
College Hill staff also had the opportunity to take a tour of the grounds alongside Casa Hogar's Executive Director, Jayson, as well as meet some of the youth who live there.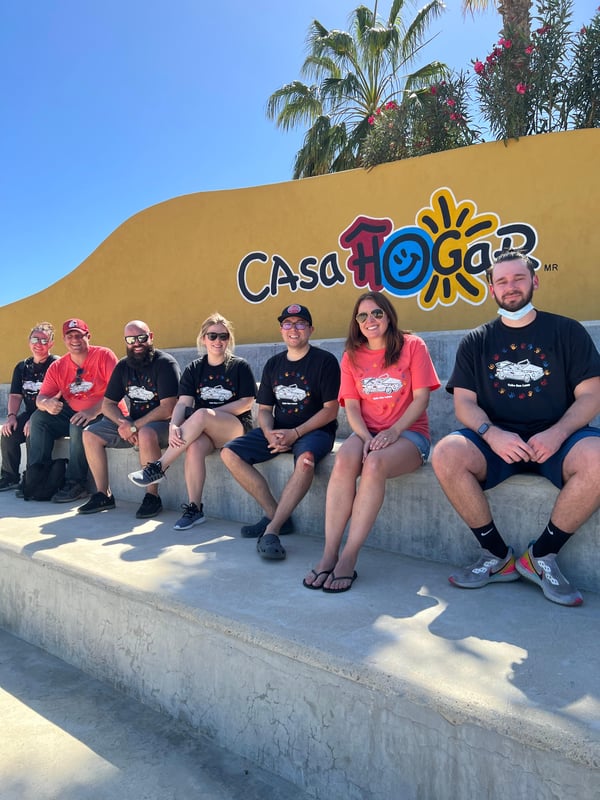 "Volunteering at Casa Hogar was an emotional and fun experience. We learned about some of the youth there, and it was really eye-opening to hear about the struggles that some of them have been through," Poston said. "Casa Hogar is a special place where kids can feel safe and receive an education, like every child should be able to."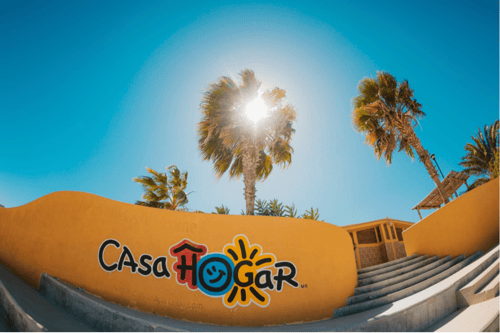 More About Casa Hogar
Casa Hogar is a comfortable, safe and happy home for kids and teens, where they receive both physical and emotional care in a fun camp-like environment. In addition to caring for their residents, the team at Casa Hogar prepares them for adoption or to be reunited with their families.
To learn more about Casa Hogar, check out their website for information, photos and donation opportunities! You can s
hop merchandise made by College Hill here. Proceeds are donated to Casa Hogar Cabo. Thank you to Jayson and the team for collaborating with us on this special design.