Written by - February 7, 2020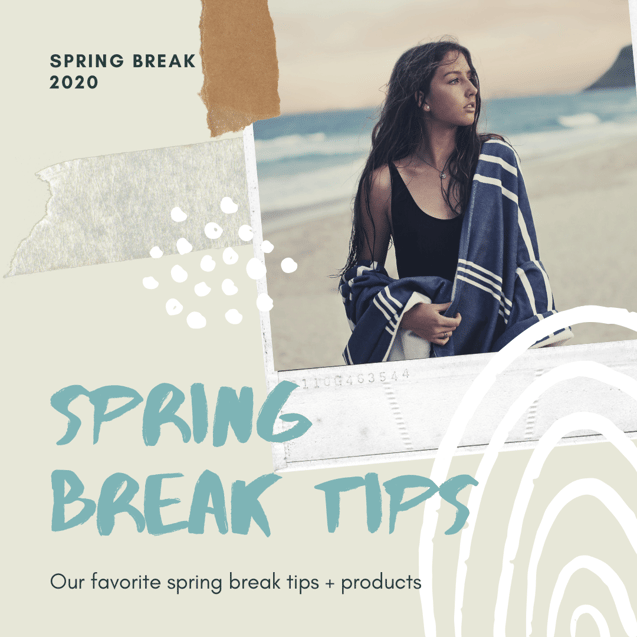 Spring break is right around the corner! Here are some of our favorite tips (and the products that go with them). Woo, spring break 2020!
1. Bring your own tunes.
There's nothing more frustrating than going to the pool or beach and finding it a little too quiet for your spring break vibes. If you're not going to a crazy busy spring break destination and you're opting for something a little more secluded or mellow, bring your own music along! We love this waterproof speaker, which is completely customizable with a really cute spring break design for your group of friends, chapter or whatever your heart desires. It can withstand splashes from the pool or ocean, but will help make sure you have a relaxing vibe going for your tanning and swimming adventures.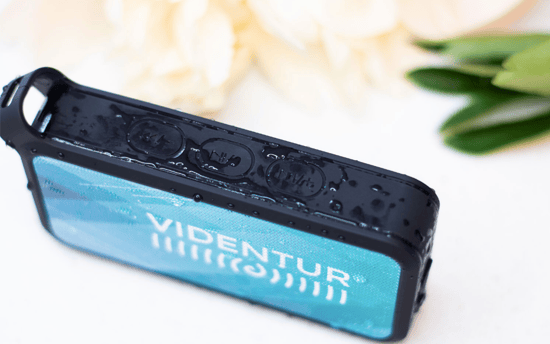 Photo credit: Origaudio
2. Don't forget your towel.
Rookie move, but we all do it. This spring break, don't get stuck with a small, scratchy motel towel or, even worse, no towel at all, on the beach or at the pool. We love this big, cozy and completely customizable towel, the Port Authority Cabana Stripe beach towel. It comes in 8 colors and is pictured here in turquoise. Get a great quote or your chapter letters on it so you can recognize which towel is yours from the water! Gotta keep an eye on your stuff!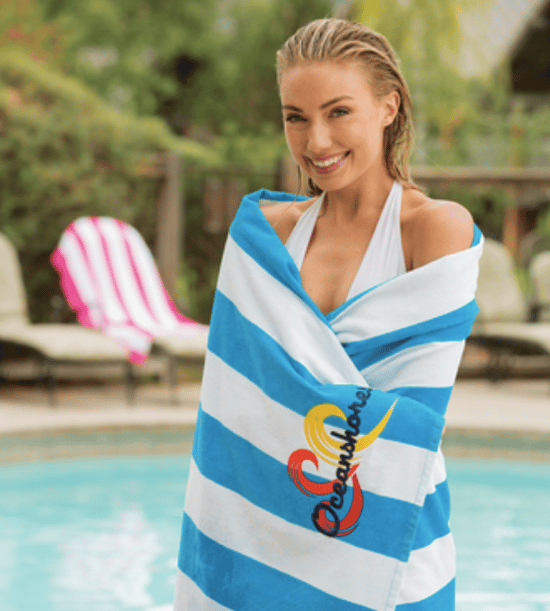 Photo credit: SanMar
3. Sunscreen isn't enough. Bring a hat!
It's easy to miss a spot when applying sunscreen and it also does nothing to protect your eyes. Make sure that you bring a hat along to fight those harmful rays! Keep it colorful and lightweight with the Comfort Colors 105 Mesh Back Trucker Cap. It comes in 9 colors, but our favorite combination is the one pictured here in lagoon blue/ivory. So bright and cheerful for spring break by the water! This would look great with chapter letters embroidered on the front!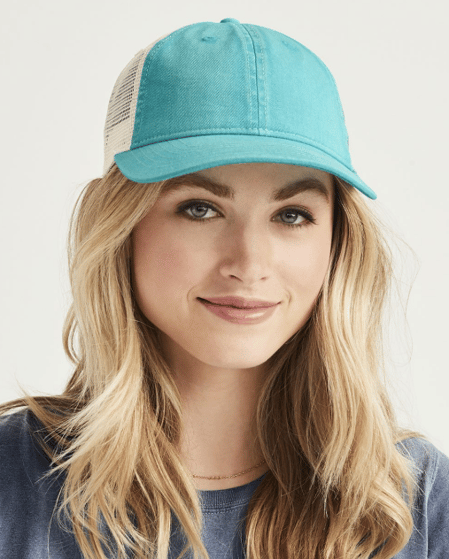 Have a favorite tip or product for spring break? Tweet us: @ch_threads.
---